Providing Military Veterans Personalized Psychological and Medical Evaluations.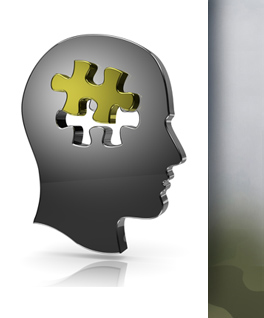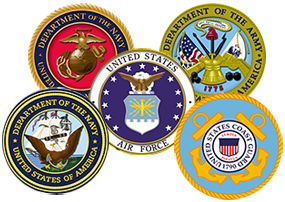 Veteran Psychological and Medical Evaluations, PTSD, Secondary Conditions, Initial Claims, Claim Denials and VA appeals
Personalized attention to the needs of Veterans
Many veterans tell us we are the first folks that actually both talk, and listen, to them as they look for Independent Medical Evaluations.
Even before a veteran decides whether or not they want to work with us, we take the time to know the veterans we work with and understand what they have been going through.
We know the process of proving and fighting for benefits is a stressful one and we want to answer questions and help along the way. It's our personal attention and connection that make the difference in our evaluations. We are in this together.
While other C&P companies look at some of the pieces, we talk with veterans to put the all pieces together to form an entire picture of your military based difficulties and impairments.
So once you complete our contact information, we will call and talk with you to find out how we can help, and how to best meet your needs.
As experts in providing veteran psychological and medical disability evaluations, we work with military veterans to get the VA benefits they deserve.
Our doctors perform psychological and medical evaluations, and a review of medical records for individuals who are applying for, or who have been denied, VA benefits. If you have been misdiagnosed, told your conditions weren't service connected (not related), had your rating suddenly reduced, or need a discharge upgrade due to psychological issues, then we want to speak with you.
While the VA will accept veteran disability reports from independent doctors, those doctors need to be well versed in the VA terminology and the VA system. If a veteran submits a report or DBQ without the proper VA terms and legal statements, the Appeals Board will throw out the evaluation. This will not happen with our doctors who are experienced and trained in performing and writing VA disability reports, medical opinions, nexus letters, and DBQ's.
Our doctors perform in-depth reviews of medical records, looking for missing links, misdiagnosis, and missed clinical information, which is crucial for your VA evaluation and claim.
Thousands of veterans each year have their claims denied because of misdiagnoses, a lack of medical evidence in their records, a lack of service connection, or in some cases an inexperienced VA doctor. If you've had your claim or appeal denied, contact us. Our expertise and experience with the VA can help you get your denial overturned.
We work with veteran's all around the world. The first step is to Contact US NOW and complete the Inquiry Form so we can start working together for your benefit!